Road Bikes – Ghost Nivolet Tour LC 2 (105 Groupset)
Carbon Frame – Size XXL
 Ghost Nivolet LC Tour 2 is a carbon model with great potential. An 11-speed Shimano 105 groupset with FSA cranks are slick shifting, and use a compact chainset with an 11-28t cassette. Fulcrum specialize in wheels only, meaning the Fulcrum Racing 5 wheels are the best they can be! The wheels are light, reliable and look smart too.FSA supply their alloy handlebar, stem, and seatpost; and a Velo saddle is there to keep you comfy as you crank away the miles on the Ghost Nivolet LC Tour 2.
 Road Bikes – Bottecchia Duello (105 Groupset)
Aluminium Frame – Size 57
The technical part is really well-finished, in particular thedifferentiated head tube (1"1/8 up and 1"1/2 down),with related carbon fork and aluminum blade. The SWT welding are quite invisible, so the frame seems to be carbon made. The 3D design of the hangers is brand new, so they are even lighter now. The aluminum alloy is the ASL EV6, with triple butted and a weight of 1400 grams. This season (2017) also upgraded with shimano rs11 wheelset to improve your riding experience even more.
Road Bikes – Specialized Allez (Ultegra Groupset)
Aluminium Frame – Size 56
The Specialized Allez Expert is an alloy-framed race bike that is packed with advanced features. From the light frame and carbon fork to the tapered headtube and oversized bottom bracket, this bike is all about performance. Add in Shimano Ultegra groupset, and you've got a speed demon on your hands. This BIcyle also comes with the best availiable wheelset ,Shimano Rs81 rent it now!
Road Bikes – GTS Elite (105 Groupset)
Aluminium Frame –  Size 54
The GTS Elite is built with GT's lightweight hydroformed aluminium tubing that features smooth welds and a stylish paint finish. It also features GTS carbon forks, with alloy steerer, and Shimano 105 drivetrain components (20 gears) which provides good and reliable shifting. The chainset featured is a FSA Gossamer compact (50×34 chainrings) and couple this with the large rear cassette (12-28), you have at your disposal a wide-ranging set of gears that will hopefully make your cycling more enjoyable.
Road Bikes – Ghost Race 5000 (105 Groupset)
Aluminium Frame –  Size 53
Featuring our featherweight aluminum frame, full carbon fork, Shimano 105 group, and nearly weightless components. Low weight, athleticism and reliability are perfectly united in this bicycle! Enjoy every kilometer on country roads to the fullest!
Road Bikes – Ghost Nivolet Tour 3 (Ultegra Groupset)
Aluminium Frame – Size 50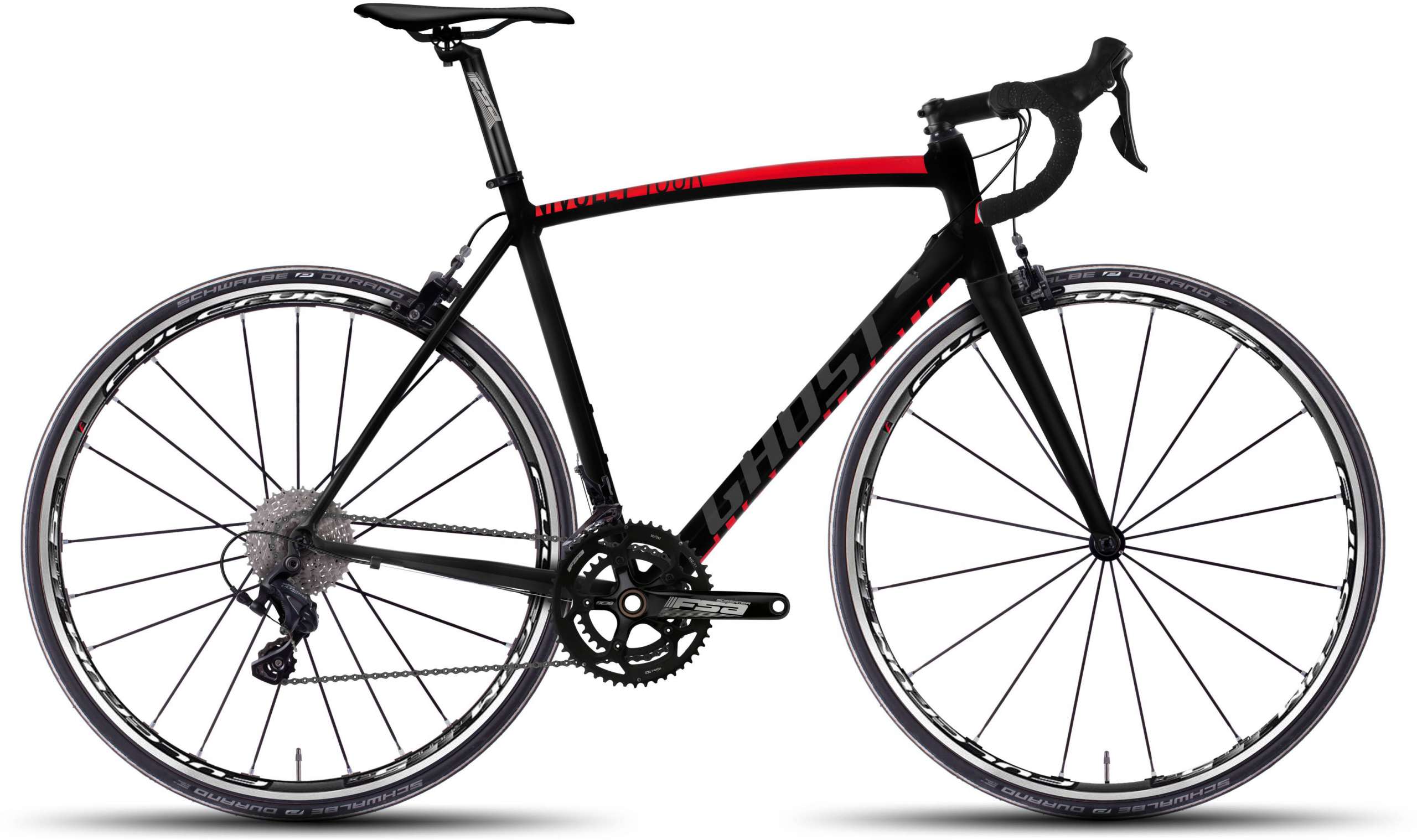 The Ghost Nivolet LC Tour 3 is a model equipped with Fulcrum wheels and mixed drivetrain parts. The gearing uses a mix of Shimano 105 and Ultegra parts to achieve the best performance within budget. FSA's Gossamer chainset is a compact unit, paired with an 11-28t cassette. FSA gossamer brake calipers are also fitted to the bike. Fulcrum's Racing wheels combine lightweight with strength and reliability. Schwalbe durano 25c tyres add some pliancy over 23c units, with improved rolling resistance too.
Road Bikes – Cube Peloton Pro (Tiagra Groupset)
Aluminium Frame –  Size 51
Made of Aluminum Superlite 6061 with an advanced mechanical forming process, the double butted frame has strength to weight- optimized tubes with an outstanding SGI value of 150.2 and comes with particularly stiff cold forged 3D dropouts. The internal cable routing saves weight, is dirt proof and delivers a clean look. The Frame Save System protects the frame by placing the threads in the replaceable hanger. Great steering precision comes from the CUBE CSL Race Carbon fork with tapered aluminum steerer.