Mountain Bikes – Bottecchia 116
Aluminium Frame: 29"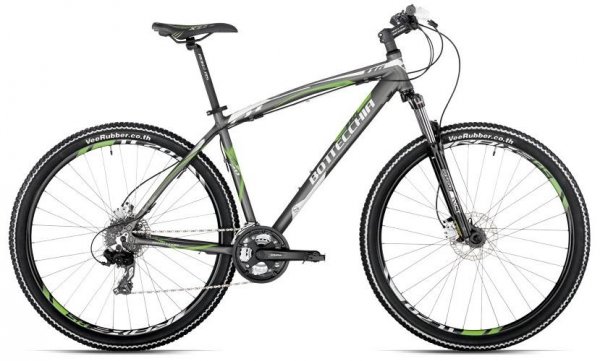 Bottecchia 116 has a lightweight and durable aluminum 6061 frame, components made of aluminum, Shimano Altus 24-speed and a cushioned fork which can be easily locked to become rigid on the steepest climbs or paved over long distances on the plains . Moreover, thanks to the high profile rims, the Bottecchia 116 will be more stable and more resistant.
Mountain Bikes – Bottecchia 120
Aluminium Frame: 27.5"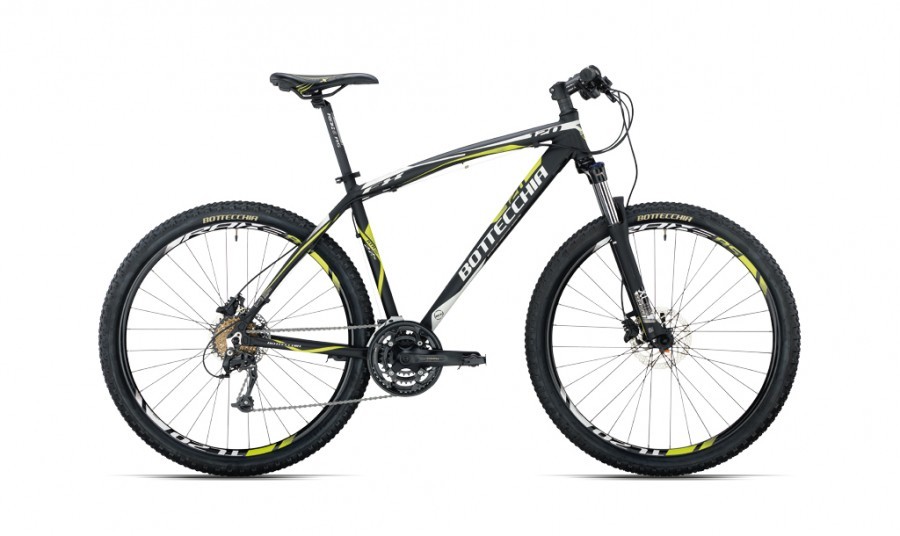 Bottecchia 120 provides reliability and off-road performance with a cushioned lockable fork and change of speed Shimano Acera.
Mountain Bikes – Bottecchia Tonale
Aluminium Frame: 27.5"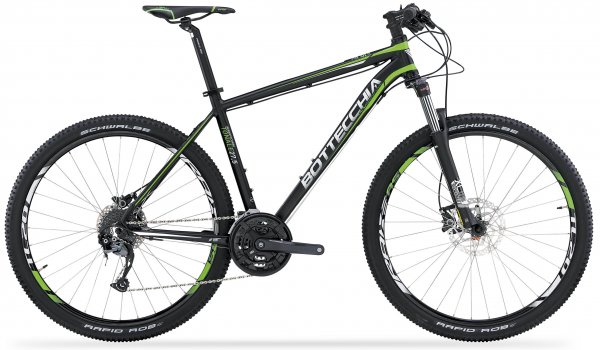 Tonale is a high-end MTB with disc brakes and suspension fork. The hydroformed aluminum frame 6061 has double thickness. Tonale is a versatile, high performance mountain bike suitable for not only experienced cyclists but also for those who want to aggressively tackle the challenging off-road.